Who?
Name: Rafal Wolski
Date of Birth: November 10th, 1992 (aged 19)
Nationality: Polish
Position: Midfielder
Club: Legia Warsaw
Making his name
From truly humble beginnings, Rafal Wolski began playing football aged 8 in his native Poland for Jastrząb Głowaczów, a village side set up by his father just a year before. A young Rafal took his first steps with a ball under his father, where the side (based in a village with a population of less than 1000) placed an emphasis on technical ability rather than physical prowess. At just 5'9, the diminutive attacker has carried this philosophy into the men's game.
He would remain at the club throughout the junior ranks until the end of the 2008/09 season, when he moved into the youth side of Legia Warsaw. After back to back championship successes in the 2009-10 and 2010-11 seasons, the then senior team manager Maciej Skorza saw it fit to promote Wolski to the first team aged 18, making his debut in a Polish Cup match on March 1st 2011. He would go on to score his first goal in the black and white of Legia in the same competition later that year.
It is, however, only in this past season that Rafal Wolski has really burst onto the scene in Poland, later even receiving international recognition for his performances. Scoring the opening goal of the Polish League in 2011-12, he continued to stay a step ahead of all defenders the national league threw at him all season long, dominating and controlling games from an offensive midfield position. Dazzling performances were combined with a consistency rare of someone his age and Wolski quickly became a focal point of Legia's campaign, providing many assists as well as netting six times in the league. The strike below against Lechia Gdanskwas the most memorable, combining his signature ingenuity on the ball with a strong left footed strike.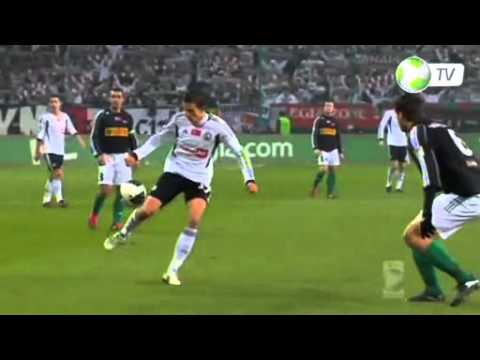 Some would question the standard of the Polish league that Wolski currently plies his trade in, but young Rafal was able to show his abilities on the European stage too, as Legia Warsaw progressed from the group stages of the Europa League. His standout performance in this competition came in a 3-0 demolition of PSV, where he consistently drifted past their back line to provide a threat in a performance many have called his finest in a Legia shirt. Though there were several established players in the Legia side of 2011-12, such as former SPL winner Nacho Novo – Wolski was the standout talent. He helped Legia to lift two consecutive Polish Cups in 2011 and 2012, and also earned the "Discovery of the Season 2011-12" award, a PFA Young Player of the Year equivalent.
His performances resulted in a wildcard call up to Euro 2012 as part of the Poland national squad, as well as his international debut in a 1-0 victory over Latvia in a pre-tournament warm up game. He has since gone on to make two further appearances for the national side. Although he still took his place in the squad, Wolski was said to be nursing a heel injury for Euro 2012, and Bordeaux's Ludovic Obraniak was preferred in the central attacking midfielder's role.
Style of Play
With a slight build, standing at just 5'9, Rafal Wolski has always had to rely on his technical ability in an otherwise very physical league, this draws comparisons to many of the bantam weight playmakers that are such a popular feature of the modern game. Wolski plays with a certain maturity and has always been able to read the game well, allowing him to create space where there seems to be little. It is truly a challenge to pick out one particular strength of Wolski, as he combines individual skills with accurate short passing and movement – he also possesses a very dangerous left foot, often shooting from ambitious positions to try and catch the keeper off guard.
An often drawn parallel is to Japanese playmaker Shinji Kagawa, who has recently signed for Manchester United from Borussia Dortmund, as both men revel in the tight spaces around an opposition's penalty area and make use of their excellent ball control and dribbling to cause danger. Wolski regularly makes use of a trademark double dragback to navigate defenders in a manner reminiscent of Zinedine Zidane in both its pace an execution, though the young star has plenty of progress to make to reach the ex-Madrid man's level.
His defence work rate has been criticised occasionally as, although his positional discipline is good for a young attacker, his tackling abilities can be questioned and his small stature leaves him weak aerially. He has also, on occasion, shown signs off indiscipline on the pitch, but this is seen to come through an overflow of passion rather than anything more malicious.
What Others Say
"He started to play at a high level so early and he fared well with the pressure. You can see the freedom in his play. He can beat you with skills practically one hundred percent of the time." - Jan Urban, current Legia Warsaw manager

"[Talking of Polish talent]…And I'm not talking only about the Borussia lads; I'm also delighted to see Rafał Wolski's skills. Because I don't watch the Polish league very often, I wasn't aware we had such talents back home." - Wojciech Szczesny, Arsenal and Poland goalkeeper

"Wolski is an interesting young talent" - Michael Zorc, Borussia Dortmund sporting director
Videos
Highlights reel: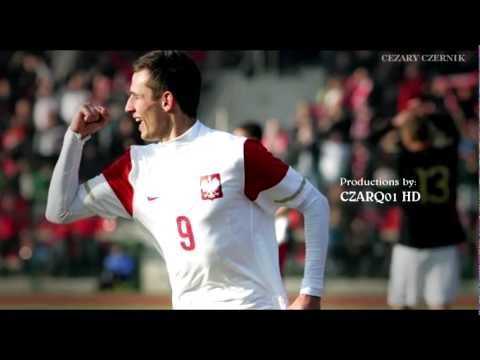 Highlights reel II:
Set-piece ability: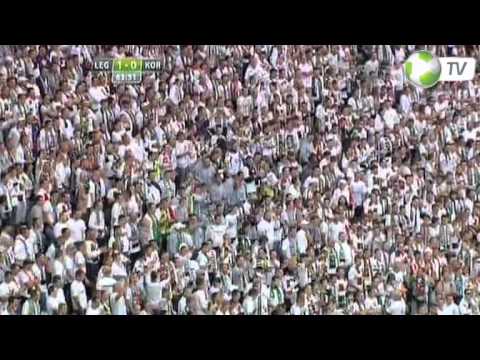 The Future
If not this summer, then certainly in the coming twelve months, Wolski will outgrow his home in Warsaw and look to move west towards one of the major European leagues. Due to the Polish league's position as one of the minnows in European football, even its larger clubs like Legia are forced to sell their talent on an annual basis. Though Legia are primarily known for producing goalkeepers, such as Wojciech Szczesny, his Arsenal understudy Lukasz Fabianski and Everton's Jan Mucha, Wolski will look to follow in the footsteps of fellow Polish forward and Legia old-boy, Robert Lewandowski.
In May 2012, Wolski emerged as a major target for German champions Borussia Dortmund, looking to replace the departing Shinji Kagawa, with both the club and his agent confirming the interest. Here he would have joined Polish trio of Robert Lewandowski, Jakub Blaszczykowski and Lukasz Piszczek in plying his trade at the club – a side suited to his attacking and possession based playing style. However, the deal never came to fruition, with Dortmund unable to agree a fee with Legia. German newspaper Bild reported that a €4.5 million offer was made, but as of early June, Wolski's agent confirmed the Dortmund deal was dead.
His participation in Euro 2012 should have increased his fee significantly, but as he did not appear for Poland, it is largely considered a fee of €6 million would be enough to tempt Legia to sell. Since the collapse of the Dortmund deal, rumours have flared up that a move to Italy may be on the cards, with Champions League qualifiers Udinese looking to reinforce their squad after selling several stars already this summer, and Roma also reportedly interested. Both clubs would provide an intriguing destination where he could learn off talented and experienced players in a more competitive environment. With Legia failing to qualify directly for the Europa League, perhaps the temptation of European football would be enough to convince Wolski a move away from native Poland this summer, and may well be a wise move.
Whilst this summer is ripe with uncertainty for Wolski, what is certain is that his days in the Polish league are numbered. He has simply shown himself to be too talented and deserving of a chance to prove himself on a major European platform. The man himself declared Barcelona as his ideal club and though his play style fits, he has a long way to go before he reaches the standard required in Catalonia, but one day he may prove himself to be the player he clearly dreams of being.
Internationally, he will continue to be given opportunities. Poland's national side have a ever-increasing focus on youth with the average age of the country's Euro 2012 squad just 25. Wolski's first task will be to cement his position within this side, before eventually usurping Ludovic Obraniak to become the focal point of Poland's creativity in the coming years. There is an exciting generation coming to maturity for Poland, and Wolski will likely play a major part in any success the nation achieves in the coming years.